Welcome to Benton County Fire District #1
Proudly Serving South Kennewick, Finley, Rancho Reata, Triple Vista and Badger Canyon
The Fire District Board of Commissioners hold their regular Board Meetings at the Fire Training Center

. Should you prefer to attend the meeting virtually, you can find the Zoom link below:
---
Benton County Fire District #1 provides fire suppression, emergency medical services, hazardous materials response, and public information to a population of about 18,600 living within the 320 square mile Fire District and to those passing through southeast Benton County on the Interstate, on the rail system or on the Columbia River.
---
What Does the Fire Danger System Mean in Benton County?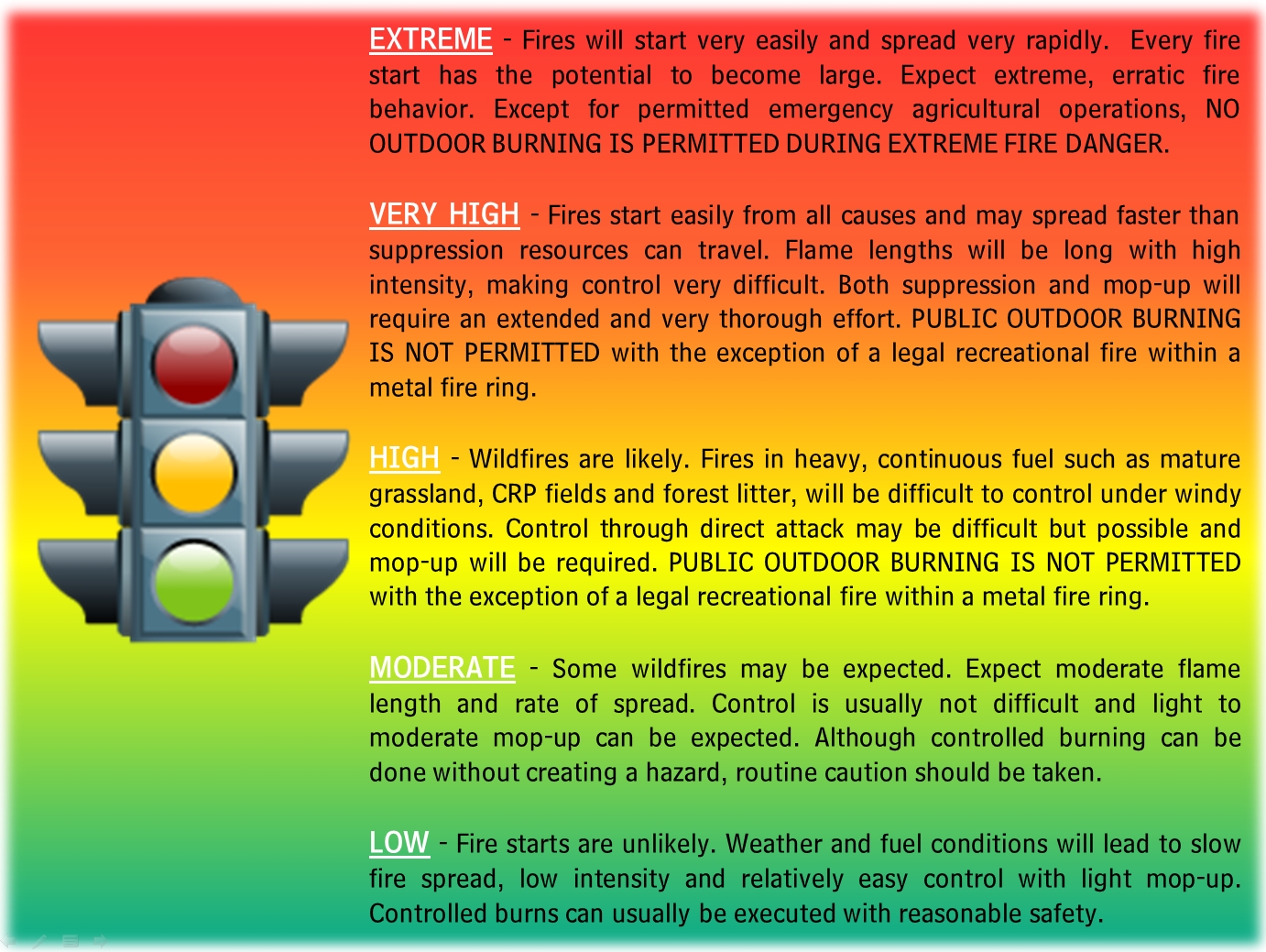 ---
TOTAL CALLS FOR SERVICE
FIRE

EMS

2022

677

1336

2021

876

1005

2020

671

950

2019

630

803

2018

610

909

2017

688

828
---

PREPARE FOR WILDFIRE
With the recent wildland fires threatening and destroying homes in our community, it is a good time to highlight the resources available to prepare your home for wildfire. Several organizations sited below have websites that offer a wealth of information. Please educate yourselves and share with others; do your part to safeguard your and your neighbor's home.
NFPA. org (https://www.nfpa.org/Public-Education/By-topic/Wildfire/Preparing-homes-for-wildfire) offers an informational fact sheet outlining wildfire risk reductions steps that can make your home safer during a wildfire: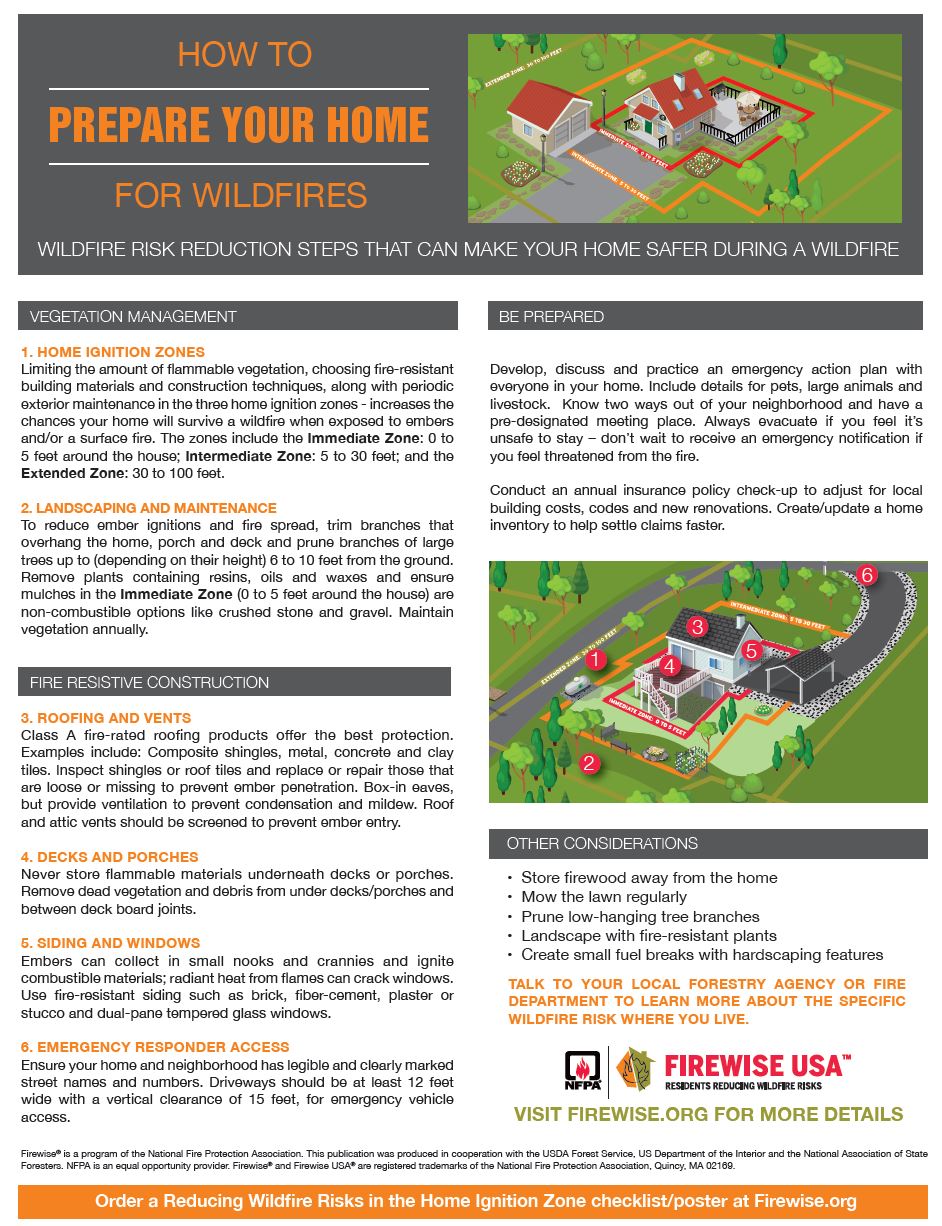 CalFire offers great information for creating defensible space around your home.  Their "readyforwildfire" website gives recommended zone distances, as well as, spacing for plants and trees and tips for fire-wise landscaping:
http://www.readyforwildfire.org/Defensible-Space/
The Department of Natural Resources outlines safety tips regarding wildfire prevention and landscaping during dry conditions:
https://www.dnr.wa.gov/programs-and-servies/wildfire/wildfire-preparedness
https://www.nfpa.org/Public-Education/By-topic/Wildfire/Preparing-homes-for-wildfire